Winter White Hot Chocolate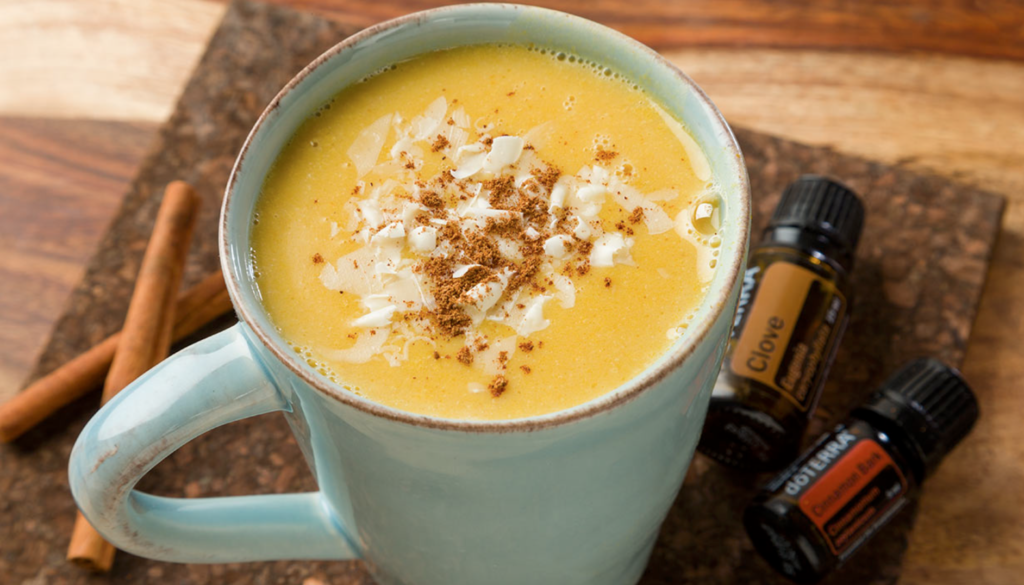 Winter White Hot Chocolate
Submitted by: Jennifer Manganello, Nevada 
Ingredients:
1½ cups almond milk
½ cup canned pumpkin puree
½ teaspoon pumpkin pie spice
1–2 drops Clove essential oil
1–2 drops Cinnamon Bark essential oil
½ teaspoon vanilla
Pinch of sea salt, optional
2–3 ounces roughly chopped white chocolate
Directions:
In a small saucepan over medium heat, combine milk, pumpkin, and spices.

Stir constantly until just simmering.

Remove from heat and add chocolate; reserve some for garnish.

Just before serving, top each mug with whipped cream, white chocolate shavings, and sprinkle pumpkin pie spice or cinnamon. Serve immediately.