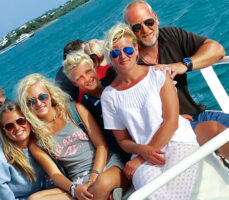 Family Focus
Want your son off his allergy meds? Want to treat your daughters acne naturally, want to have solutions to viruses when your doc says there is nothing we can do? Want to treat lack of focus and anxiety and depression without harsh drugs with side effects?
These were all thing I wanted for my family and I was able to achieve this and much much more. To see your kids grab essential oils instead of "advil" and other meds is more than a blessing!
As a physician I needed to dive into the chemistry and research to understand these biochemical responses. That I have done and continue to do.  
I would love nothing more than to empower your family with a healthier way of life!
Click Here to learn more about Dr. Dawn…
FREE 15 Minute Consultation