Great Soles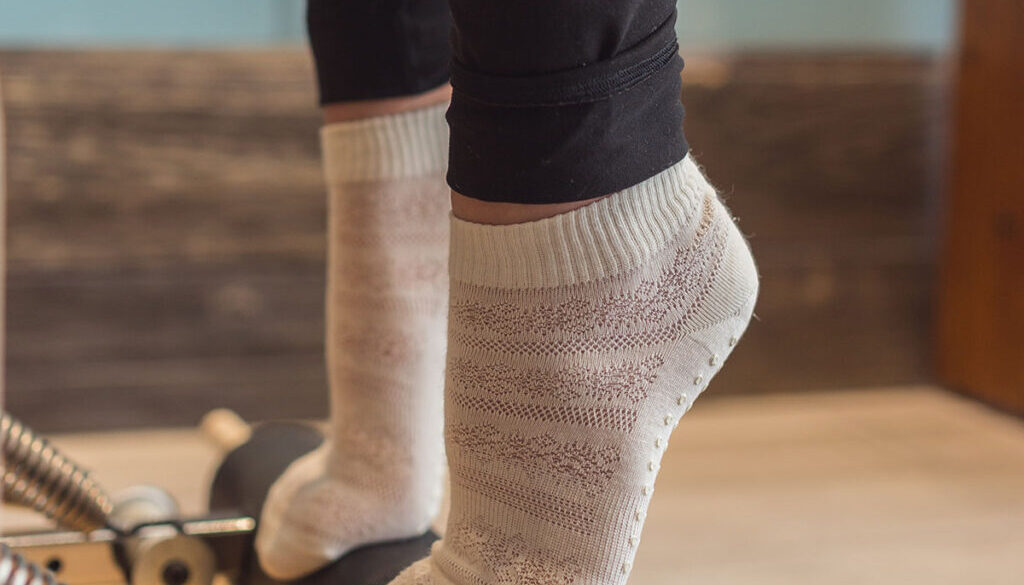 Why Great Soles Grip Socks?
Great Soles grip socks are a must-have! The reason they are on the top of my favs list goes much further than the fashion and comfort they provide.
Wearing socks without shoes allows the foot to move in all three planes of motion, strengthening the foot. Strong feet equal healthy feet!
This Sock Keeps Giving Goodness
More good stuff! The grips give added protection reducing the risk of a fall. Added bonus-wearing them in gyms and studios protects us from lurking viruses and bacteria that can lead to warts and infection, so whether you're walking around the house or in the pilates studio, GRAB YOUR GRIPS!
KAILEY is my FAVE made with Organic cotton.
The Sock Company with Community 
Oh, and one more thing, perhaps the most paramount. Great Soles are great souls! Take a look at their soul stories, encouraging messages, and philanthropy. Support those who support others.