Here's a great smoothie recipe that contains just the right ingredients to start your day on a good foot!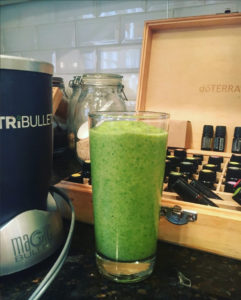 Contains: spinach, banana, mango, almond milk!
The spiniach has vitamin k and calcium which will help strengthen bone.
The bananas contain a lot of potassium which lowers blood pressure and promotes a good healthy heart which will keep you active on those feet longer!
The mango isn't just for flavor, it helps reduce bloating and stomach pains which winds up relieving stress of your feet!
Lastly the almond milk has protein which will strengthen the muscles in your feet allowing you to stay active longer!
Remember what you put into your body is what you'll get out!