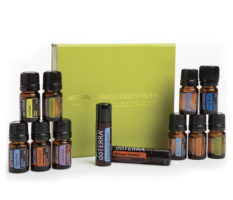 I would like to invite you to join my first online Continuing Education series. It consists of 8 consecutive classes. You, my wonderful doTerra customer, are always my top priority!  You made the first step towards natural solutions and now I (alongside other doTerra leaders in my community) get to educate you on so many amazing topics such as women's health & hormones, skin & aging, pain management, nontoxic living and so much more!
This is a free wellness series for my customers only  We'll have gifts to share with everyone who joins in as well as a Certificate of completion.  Whether you use your oils every day or haven't used them in a while – all customers are welcome.  It will take place on Mondays at 7 p.m. EST.
So please save the date! – It will kick off Monday, April 13th at 7 pm for our first week.  I hope you can join us.  I think you're going to love it!
Its enrollment is ongoing, so you can hop in at any time.  It's a great way to connect to your doTERRA family, hear testimonials and learn new ways to incorporate your oils into your life. Gifts and certificates will be provided when you complete all 8 classes.
Register here: https://forms.gle/Sgy9oLHb95sxpPSD7
Or on Eventbrite:
https://www.eventbrite.com/e/continuing-education-series-mondays-april-13th-june-1st-7-pm-tickets-103861111380