Launch your doTERRA business checklist
☐Make sure you are on Nature's medicine fb page. This is a page where product information is shared and customers can ask questions and share experiences. Every new customer should be added to this group if they are on fb.
☐Make sure you are on Tōgether we rise fb page. This group is for sharers and builders and anyone who wants to learn more about our business team. All are welcome to post and comment in this group. We encourage everyone to share their upcoming classes here.
☐Go to nature's medicine and do the prelaunch and launch. You will need to scroll back to the beginning of the posts. Another option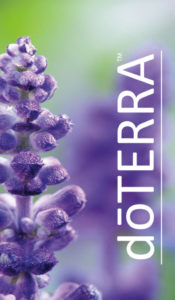 is to go to doterra.com Our Advocates then doterra university under build guide and begin. Click here.
This is crucial to understanding compensation, placement and your back office. You may have a business partner early in your business so the sooner you are able to teach this material the better.
☐Go to Our Advocates -empowered success and to the launch guide. This guide is critical to building your business. Print and use the guide and follow the videos. Click here.
? Set up a weekly call with the WA builder who enrolled you. You will have many questions during your business set-up.
?Make sure you set up your LRP before the 15th of the month. It should be set around 150 PV in order to maximize your power of 3 bonus.
?Begin sampling others in your community right away even if you feel like you don't know anything. ALWAYS HAVE SAMPLES WITH YOU. You can now purchase drams and other supplies in your back office under DIY accessories. "Healthy can be Simple" booklets can also be purchased in your back office under business literature and are great to give with the sample. I started by giving out samples to family friends and coworkers. Don't forget to keep a list of who you sample so you can follow up to see how they liked it. Other sites to purchase are oillife.com, shareoils.com, aromatools.com
?Purchase class in a box from your back office ($25). It's all you need and more to give a class for 10 people. Set up 4 classes in your first month. Block one class a week on your calendar so that you always have classes to invite someone to so they can learn more. Lean on your upline to help you with your first 3 classes until you're comfortable giving classes on your own. These classes can be one on ones if that feels more comfortable for you. You may want to partner with another new builder as well. Learn how to give a natural solutions class with the handout from class in a box. Watch the videos 100 times if you have to (I think I did! lol). Click here.
There are class powepoints on the website under Our Advocates as well. Click here.
Tips for your classes: always start with how you started and throughout your class tell real life changing stories. Also when you close a class remember they are looking at you to tell them how to start incorporating oils into their lives. If you tell them to start with just a few oils THEY WILL LISTEN. If you share with them the benefits of starting with a kit THEY WILL LISTEN.
I like using a raffle in the class that asks questions about hosting, teaching business interest. These are my favorite.
☐Think BIG and small. Contact people close and far. Ask your contacts in other states if they would be willing to host a class for you if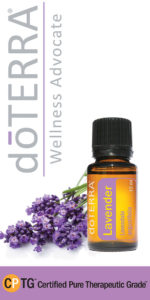 you visit for a weekend. I did this many times and scheduled 2 classes each trip. Send samples/gifts and literature oversees. It's easy to do a class with others a distance away by using ZOOM.
Download the app and off you go! Get comfortable stating that you're looking for business partners/distributors and share what an awesome team you're a part of that loves to help others 🙂 We truly have an AWESOME team!
☐Practice your close. This is where many people get uncomfortable. Remember that you are providing them with a gift that they will thank you for forever! You are not scamming anyone into anything!
☐Always send a thank you email after they enroll with important links that are provided in the congratulations email you receive from doterra.
Also remember the daily drop app that is free. Click Here.

And the Safety chart.

Click here.

I recommend the chloe app which has a monthly fee I believe it's 19.99 a month. It's a great tool with different tracks to choose from. For example It sends texts and emails to the customer about the kit they purchased or info about the sample you gave them at an event.

https://www.chloeapp.com/
☐After someone purchases remember to schedule a lifestyle overview using the LIVE guide. This can be found under Our Advocates and Empowered success. Click here.
Be sure to watch the videos that go along with this guide. Remember this is about a lifestyle shift not just oils. Replacing toxic household products with nontoxic solutions. Helping the body excrete toxins and boosting the immune system. WELLNESS!

One suggestion is to bring these guides to your classes and whoever purchases gets one and you schedule your lifestyle overview right there. Having them have it also allows for a telephone follow up if that's more convenient. At the end of a lifestyle overview don't forget to ask if they would be open to hearing about the business opportunity (builder) or getting their oils paid for (sharer).
☐Schedule your business overview.
Use the business guide found under Our Advocates and Empowered Success. Click here.
If they are more interested in sharing use the share guide found in the same place. Click here.

Once again ask your upline to help with these overviews until you're more comfortable giving them.
☐Start to think of your BRAND. doTERRA is only one piece of who you are. Use social media platforms and websites to tell the world who you are and what your mission is. Know your why!
Keep your customers close and your builders even closer and you will have a successful business. Sending a thank you gift (I send toothpaste samples and shampoo and conditioner this also introduces them to products they may not be using) and/or having a customer appreciation socials are very important.
Congratulations on owning your own business!
You are an entrepreneur!
Even if you advance rank one rank a year for 11 years guess where you'll be in =11 years? That's right PRESIDENTIAL DIAMOND. Ask yourself if you can make that salary and change thousands of lives if you stay in your current position. Remember it's not up to your upline to do the work for you this is YOUR business, YOU can do it!
Suggested reading
Eric Worre – GO PRO

Jeff Olson- The Slight Edge

Dale Carnegie- How to Win Friends and Influence Others

Neal Andersen- Being the Starfish
Online classes
Deb Ericksons- I CAN START https://www.icaninstitute.com/ican-start/ Discount code: HAYLEY25
Go Get Em! The WORLD needs this company, these solutions and YOU!
TŌGETHER WE RISE
SaveSave